Continuing the operation of Technology Centre Mongstad
The Government propose a continuation of the financial support for the Technology Centre for CO2 capture at Mongstad (TCM) until end of 2023
The state and the industrial companies have now agreed to continue the operation of TCM from the expiration date of the current agreement until the end of 2023.

– Collaboration is key to ensuring the development and deployment of effective capture technologies in the future. We are very pleased that both the Norwegian government and our industrial owners have renewed their commitment to TCM operations. Now we will continue our efforts to making carbon capture as efficient as possible to combat climate change, says Gassnova's chairman of TCM, Roy Vardheim.

Read the press release from the Norwegian Ministry of Petroleum and Energy here.
TCM tests technology for climate fund
Technology Center Mongstad (TCM) has signed a contract with OGCI Climate Investments – the $1B+ investment fund of the Oil and Gas Climate Initiative (OGCI) – to test carbon capture technology at TCM's facilities in Norway in March 2020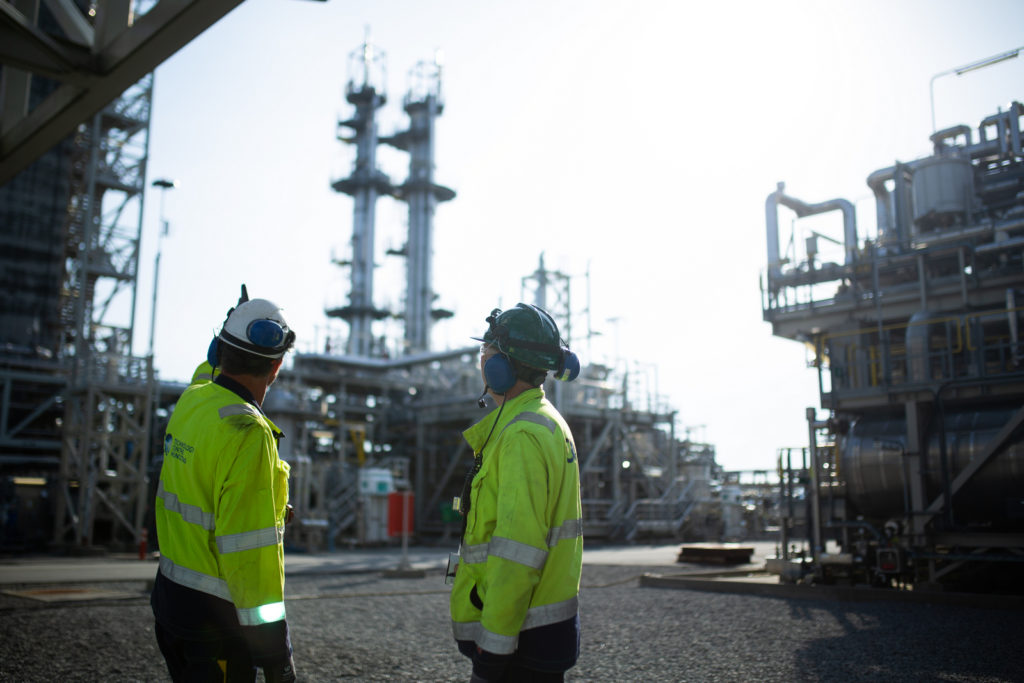 TCM has provided advisory services to OGCI Climate Investments on the assessment of carbon dioxide (CO2) capture technologies since 2019.

TCM is the world's largest center for verification of CO2 capture technologies, a critical component for the removal of CO2 from large industrial emission sources. TCM's real life experience is valuable for developers of large CO2 capture and storage (CCS) projects.

On 28th February, OGCI Climate Investments announced the formation of a consortium of OGCI members – BP, Eni, Equinor, Shell and Total, with BP as operator – to develop the Net Zero Teesside project to deliver the UK's first zero carbon cluster. From the mid-2020s, the project plans to capture up to 6 million tonnes of carbon dioxide emissions each year, equivalent to the annual energy use of up to 2 million homes in the UK.

The CO2 capture test being conducted by TCM this month will be an important step to enabling the project to achieve these goals.

– We are honored to work together with OGCI Climate Investments, on CO2 advisory services and now also technology testing. The Net Zero Teesside project is one of Europe's leading CCS-ventures and our long-standing expertise on carbon capture is well suited for this project, says managing director Ernst Petter Axelsen of TCM.

– CCUS technology is critical to meeting the goals of the Paris Agreement. In order to continue making CCUS projects economic, we need facilities like TCM to test new technologies, says Pratima Rangarajan, CEO of OGCI Climate Investments.

– We're looking forward to extending our collaboration with TCM to further develop our practical knowledge of dispatchable capture plant operation through this test programme, adds Colin McGill, Project Director of Net Zero Teesside.

About TCM
Technology Centre Mongstad (TCM) is the world's largest and most flexible test facility for development of CO2 capture technologies and a leading competence centre for carbon capture. The company is located at one of Norway's most complex industrial facilities, Mongstad on the west coast of Norway. TCM is owned by the Norwegian State, through Gassnova (77.5 %), together with the industrial partners and OGCI members; Equinor (7.5 %), Shell (7.5 %) and Total (7.5 %). Read more about TCM

About OGCI Climate Investments
OGCI Climate Investments is a $1B+ fund that invests in solutions to decarbonize sectors like oil and gas, industrials and commercial transport. We look for outcomes that reduce methane and carbon dioxide emissions, and that can recycle or store carbon dioxide. Achieving significant impact requires global implementation and commercial frameworks – at OGCI Climate Investments, we collaborate with innovators, investors and governments to fund and implement impactful solutions.

For further information, please contact:
Technology Center Mongstad (TCM):
Ernst Petter Axelsen, Managing director
Phone: + 47 982 08 6185
Email: ernst.axelsen@tcmda.com

OGCI Climate Investments:
Rory Breach, Media contact:
Phone: +44 (0)207 413 3155
Email: NZT@hkstrategies.com


Northern Lights well completed
Equinor and partners Shell and Total have completed the drilling of confirmation well 31/5-7 Eos south of the Troll field in the North Sea. The purpose was to determine the suitability of the reservoir in the Johansen formation for CO2 storage.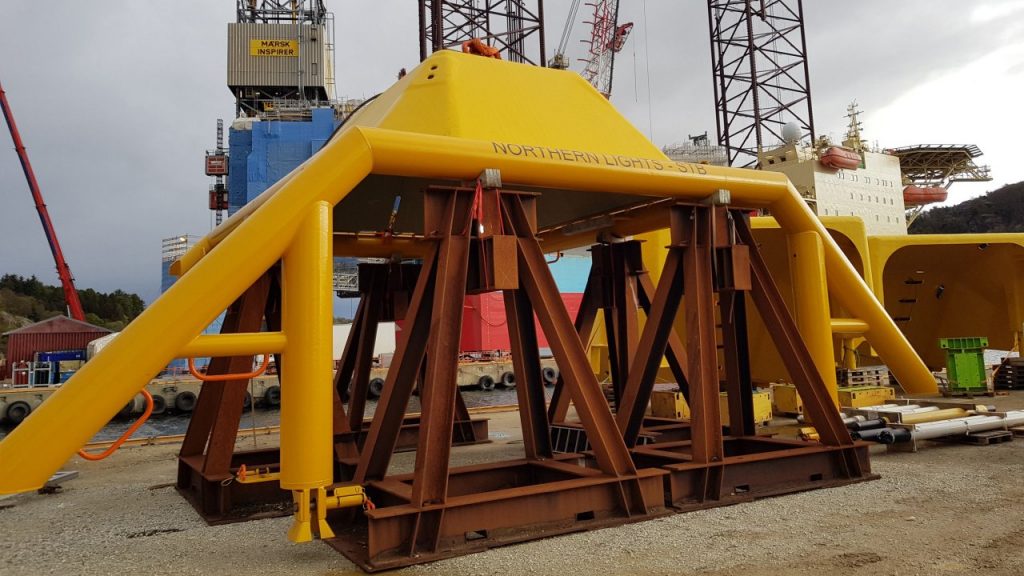 Read the press release from Equinor here
Top US Energy Official visited TCM
Steven Winberg from US Department of Energy (DOE),  and his Norwegian colleague State Sec. Odd Emil Ingebrigtsen visited Technology Centre Mongstad (TCM) on Friday 14.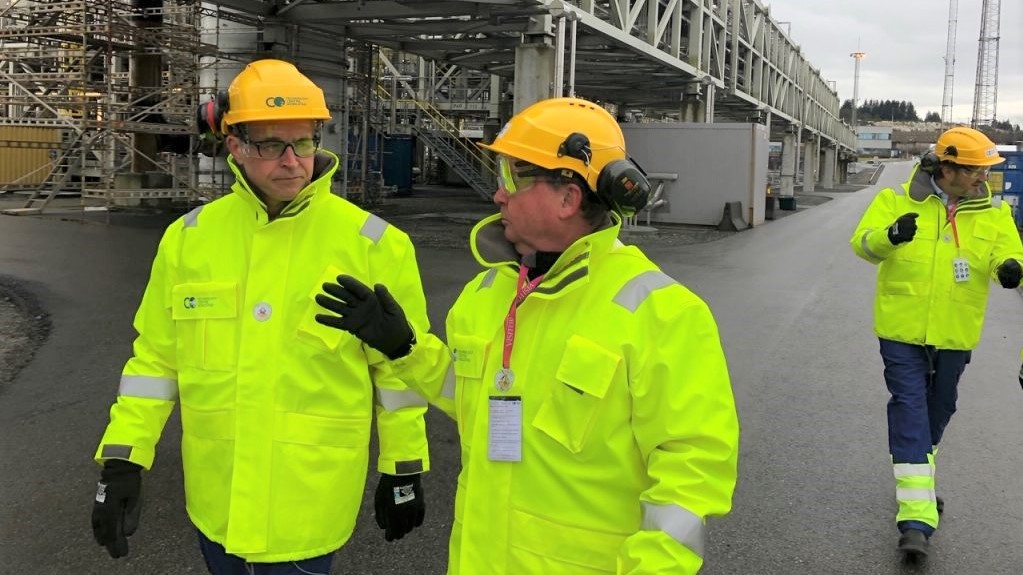 – The International Energy Agency has stated carbon capture is an essential piece of any effort to reduce carbon emission significantly and the energy transition. USA and Norway have a long and storied partnership that will only continue to grow, said Winberg who visited TCM to learn about the new unit for testing emerging carbon capture technologies.

The US Department of Energy (US DOE) has long partnered with US companies to test their technologies at TCM in Norway. Since 2018, DOE has funded six US companies for testing at TCM. ION Clean Energy and Fluor Corporation have already successfully completed their testing. In addition, Membrane Technology & Research (MTR) and TDA Research have signed agreements to conduct testing at the new site for emerging technologies at TCM in 2020.

TCM is currently the world's largest and most advanced plant for testing of carbon capture technologies. The technology centre has invested more than USD 3 million in a new test site that will allow testing of new emerging carbon capture technologies such as membranes or absorbents (solid materials binding with CO2). The expansion will be completed in 2020.

The test centre at Mongstad currently consist of two industrial scale facilities with liquid based technologies. The two main technology suppliers for the planned full-scale carbon capture projects in Norway, Norcem Brevik and Fortum Oslo Varme, have tested and developed their technologies at TCM.

-TCM has a unique scale and flexibility in terms of ability to simulate real-world conditions for post-combustion capture and to test a multitude of different mature and emerging technologies in a cost-effective manner, so that they are ready for international deployment," said State Secretary of the Norwegian Ministry of Petroleum and Energy, Odd Emil Ingebrigtsen, who accompanied his US colleague during the TCM visit.

In 2004, the governments of Norway and the United States signed a bilateral cooperation agreement in the energy sector, which included carbon capture. The US Department of Energy has been working very closely with TCM since the plant started in 2012.
Handover of capture reports
Fortum Oslo Varme and Norcem have completed their Front End Engineering studies, which is an important milestone for their projects.
– With this milestone, you are finished with planning full-scale carbon capture at your plants. I would like to congratulate you with this milestone, which is important for both jobs and value creation in the future industry in Grenland and Oslo, but not the least for Europe, said Gassnova's CEO to Per Brevik of Norcem/HeidelbergCement and Jannicke Bjerkås of Fortum Oslo Varme when the event was marked at Gassnova's premises on Monday.

Together with their partners and subcontractors, the two companies have put in a significant amount of work during the 2.5 years of concept and FEED studies.

Gassnova is now entering an evaluation phase where our carbon capture and storage experts go through all parts of the reports. The FEED studies have a comprehensive documentation that we will thoroughly study. The capture studies must also be seen in the context of the FEED studies of transport and storage.

Gassnova will provide input related to evaluation of the projects, professional assessments of the overall nature of the potential CCS chains and socio-economic assessments to the Ministry of Petroleum and Energy (OED). The Ministry will add its own assessments from, among other things, the commercial agreements for the construction and operational phase and quality assurance from the state's own quality assurance provider.

Next, the Norwegian parliament (Storting) will make a decision how to proceed in the autumn of 2020.

All the knowledge generated in the reports will be very interesting also for stakeholders and subsequent projects.
New Communications Director of Gassnova
Rune Gutteberg Hansen (48), who started this week as Head of the Communications department of Gassnova, has communications experience from private and public companies – nationally and internationally.
– In my experience, many people are unaware of the importance of carbon capture and storage (CCS) in achieving the climate targets. We have a great communication tasks ahead of us – both in terms of the specific projects we are currently working on and how CCS can play a critical role in solving the climate challenges. I am very pleased to have a Communications manager like Rune Gutteberg Hansen, with such a strong background in communications and marketing, to lead Gassnova's work in this area, says Trude Sundset, CEO Gassnova
For nearly 25 years, Rune has held leading positions as Communications Director of Volvo Cars in Norway, as Communications manager at Statnett and Coop Norge, and as Marketing manager at Dagbladet. Gutteberg Hansen also has a background as an adviser.

He has education from the Norwegian Defense College, Norwegian School of Economics, Administrative Research Fund (AFF) and BI Norwegian School of Economics.
-Gassnova is at the forefront internationally in the development of carbon capture and storage solutions. These are measures among others that the UN has identified as very important for achieving global climate targets in the future. And when there was an opportunity to be part of Gassnova's organization and all the expertise gathered here, my choice was simple, says Rune Gutteberg Hansen
Gutteberg Hansen will be part of Gassnova's management team
Successful CCS conference
The European High Level Conference on Carbon Capture and Storage (CCS) in Oslo this week gathered more than 400 participants from 26 countries to progress the development of CCS in Europe.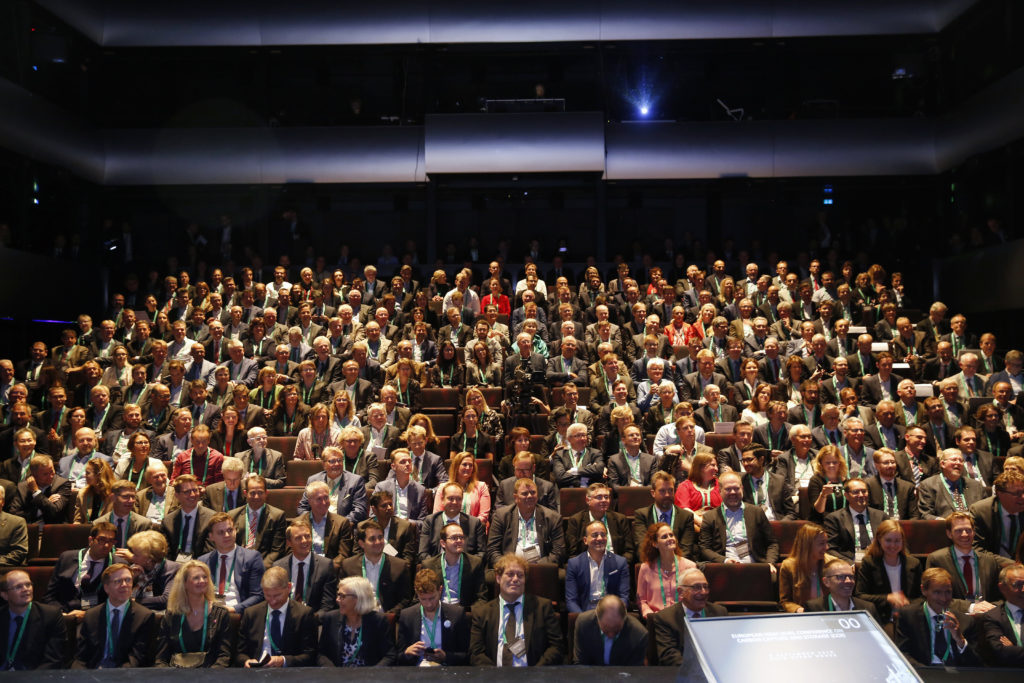 Kjell-Børge Freiberg, Norwegian Minister of Petroleum and Energy and Miguel Arias Cañete, Commissioner for Climate Action and Energy hosted the European High Level Conference on Carbon Capture and Storage (CCS) Thursday 5 September 2019 in Oslo.
Press release from the Norwegian Ministry of Petroleum and Energy
Press release from Equinor
Fully booked Climate Technology Conference kicks off in Oslo today
CLIMIT Summit 2019 brings together more than 270 high-level speakers and experts for exchanging ideas and building knowledge within the important climate mitigation tool: Carbon Capture and Storage (CCS).
Minister of Petroleum and Energy Kjell-Børge Freiberg started the high-level session of this year's CLIMIT Summit. He was followed by Patrick Child from the EU Commission, Angelos Kokkinos from the US Department of Energy and representatives from central actors of the Norwegian CCS efforts who will discuss opportunities for cooperation in this area.
"CLIMIT is currently mobilizing the next wave of capture projects. These are projects that potentially will use the storage infrastructure of the Norwegian full-scale demonstration project. Even on an international scale, CLIMIT is contributing to progress. Along with funding from Swedish authorities, CLIMIT supports testing of capture technology at the PREEM refinery in Sweden. This project could possibly lead to an international source that could use the planned storage in the North Sea, says Freiberg."
Minister of Petroleum and Energy Kjell-Børge Freiberg
He added: The Norwegian full-scale project would not have been possible without CLIMIT. CLIMIT has supported development of every step in the value chain: capture, transport and storage.

CEO of Gassnova, Trude Sundset, is also underlining the importance of international collaboration.
"We learn something every day and this is why it is important that we exchange knowledge and pull in the same direction. That's exactly what we do at CLIMIT Summit. Our Minister of Petroleum and Energy already mentioned the Preem project. And tomorrow we will sign an agreement with the American National Energy Laboratory (NETL) on exchange of personnel between our facilities and offices. It is crucial that we all work together on accelerating technology development and implementing CCS in industrial scale."
CEO Trude Sundset
At CLIMIT Summit we also have broad participation from the industry, and speakers from among others Total, Equinor, Mo Industrial Park, Eyde cluster, Preem AB, Federation of Norwegian Industry and Norwegian Oil and Gas Association.
CLIMIT is the Norwegian programme for research, development and demonstration of technology for CO2 capture, transport and storage. The International Energy Agency IEA and the UN Intergovernmental Panel on Climate Change agree that reaching the Paris goals without CCS will be extremely demanding. Through the CLIMIT research programme, Gassnova and the Research Council of Norway are cooperating to fund CCS projects with about 20 million Euro annually.
The government has granted permission for CO₂ storage in the North Sea
Equinor today received a government permit for CO₂ storage on the Norwegian Continental Shelf.
​​​The allocated area for storing CO₂ is located close to the Troll field in the North Sea. The storage is a key element of the planned full-scale project with capture, transport and storage of CO₂ (CCS) in Norway.

"This is the first exploitation permit for storing CO₂ on the Norwegian Continental Shelf. The permit is an important milestone in Norway's major climate project for capturing, transporting and storing CO₂ from the industry."
CEO Trude Sundset i Gassnova
Equinor is currently working on FEED studies of the storage solution together with its partners Shell and Total. The same goes for Fortum Oslo Varme and Norcem where the CO₂ will be captured. According to the plan, Gassnova will receive these studies in August, and when the government has made its decision, the matter will be presented to the Parliament next year.