Why CCS
CCS stands for carbon capture and storage. CO2 is captured, compressed and transported to a suitable storage site. CCS is a part of the solution for a number countries wanting to meet their climate goals.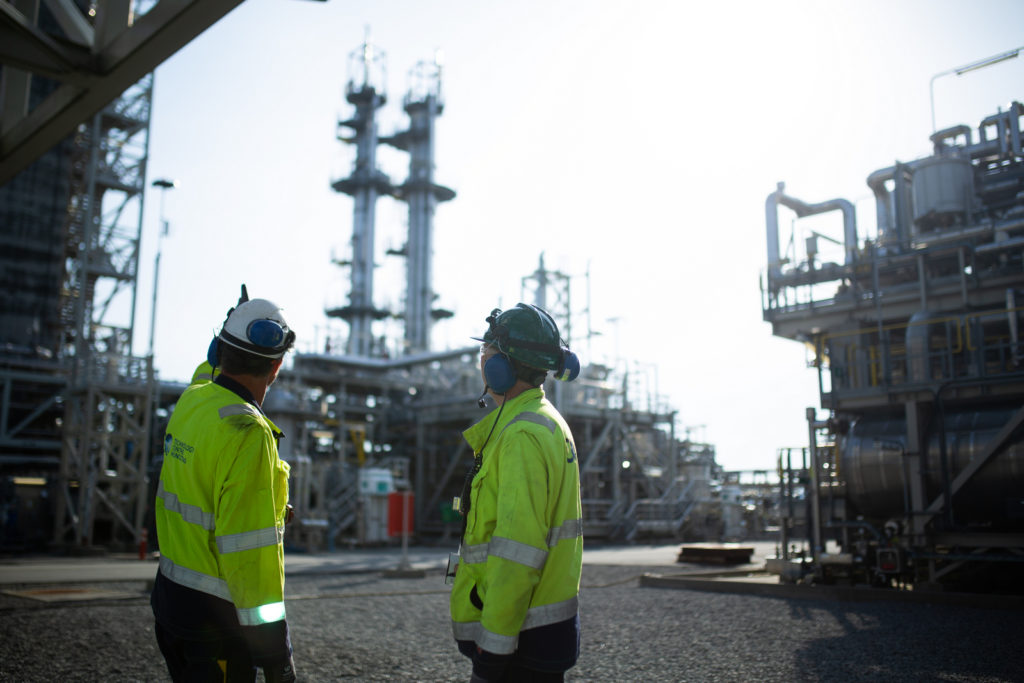 CCS can be used to reduce carbon emissions in a number of industries, such as energy recovery plants and waste incineration plants. Direct air carbon capture and storage (DACCS) or carbon capture from biomass (Bio-CCS) will result in "negative" carbon emissions (taking CO2 from climate-neutral energy processes and storing it underground)
An increasing number of countries want to reduce their greenhouse gas emissions to zero
The 2015 Paris Agreement is a global agreement that set an aim of limiting global temperature increases to "well below" 2 °C, and preferably to 1.5 °C. Member states are committed to new and more ambitious goals for reducing their greenhouse gas emissions every five years. The Paris Agreement establishes rules for how countries should report back on their climate efforts.
There has been a significant increase in the number of countries aiming to reduce their greenhouse gas emissions to zero. A number of companies have also set the same aim. As of April 2021, 44 countries in addition to the EU had set a net zero emission target according to the IEA. During the Glasgow 2021 climate conference, India, with its 1.4 billion inhabitants, announced that it wants to achieve climate neutrality by 2070. China has already committed to zero emissions by 2060.
For many countries, it will not be possible to achieve net zero emissions without using a variety of CCS solutions.
CCS in Europe
The EU's Fit for 55 climate package will allow the EU to reach its goal of reducing its net emissions by 55 percent by 2030 compared to 1990. The EU's package of regulations also lays the groundwork for how the EU will achieve climate neutrality before 2050. Member states are responsible for setting out their own strategies for how they can achieve these goals.
A clear strategy for what CCS will be used for in individual countries will likely be necessary to bring about a sufficient number of CCS projects. Only then will it be possible to develop targeted initiatives and for industry to make long-term strategic decisions. When it comes to CCS in Europe, some countries are further ahead of others in developing strategies for achieving their climate goals. CCS is included as instrument in these strategies. Three countries in particular stand out – the UK, the Netherlands and Sweden. Our neighbours have set the goal of net zero emissions by 2045 followed by negative emissions in law. In order to achieve this, the Swedish authorities want to incentivise stakeholders to capture biogenic CO2. The Swedish Energy Agency has drawn up a proposal for how a CCS state support system could be designed.
Longship will contribute to CCS development
The goal of Longship, the first CCS project adopted in Europe, is to demonstrate that CO₂ management is a safe and viable option. Longship will make a significant contribution to the development of CCS as an efficient climate initiative. Longship will facilitate learning opportunities and reductions in costs for subsequent projects. Since Northern Lights is establishing an infrastructure with additional capacity and offers the market transport and storage as a service, the threshold for establishing new carbon capture projects in Europe has been lowered. It is expected that Northern Lights will be vital for the adoption of CCS in Europe. A prerequisite for establishing commercial agreements across national borders is having basic agreements made between states. This work is already underway.
CCS technology and solutions are available on today's market. CCS has been improved and further developed in the last few decades, including through Gassnova instruments. Looking forwards, further technology developments are needed to reduce the costs associated with CCS.