Studies focusing on amine components
Studies of amines, nitrosamines and nitramines and how they can occur in amine-based CO2 capture were initiated in Norway as early as 2007. Here we have collected reports from the work that has been financed through the various parts of Gassnova.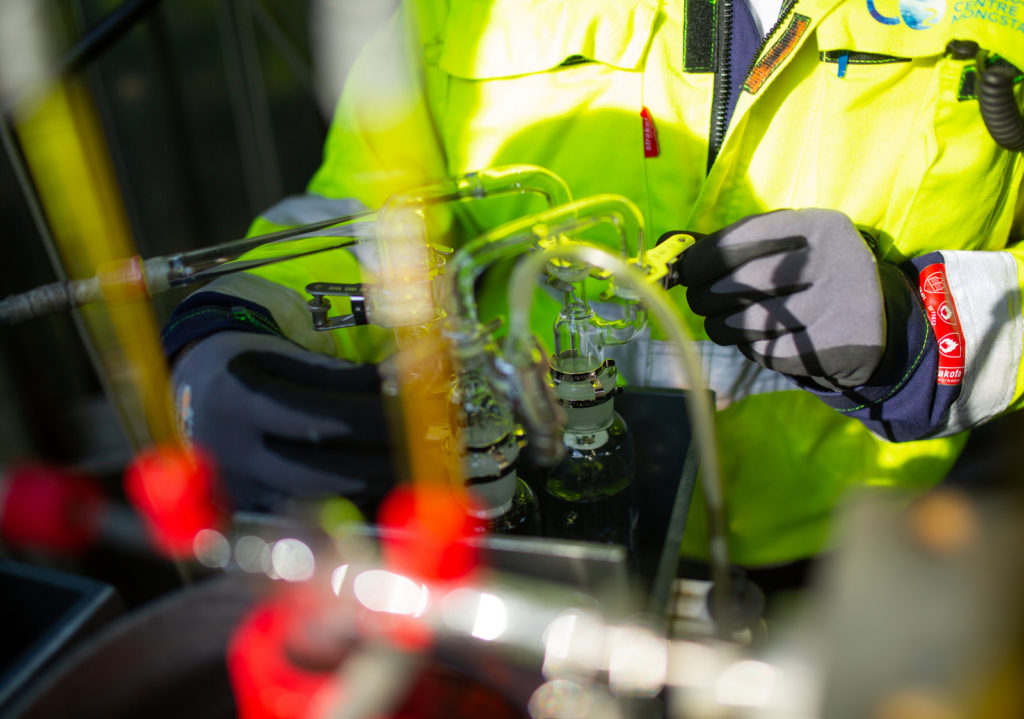 Since it became evident that amines could undergo photochemical reactions with free radicals and NOx in the atmosphere to form nitrosamines and nitramines, emissions of amines have been high on the agenda for Norwegian environmental authorities. Some nitrosamines and nitramines have shown carcinogenic effects in animal studies, thus spreading in the environment is not acceptable and should be limited.

Studies on these compounds and how they are linked to amine-based CO2-capture were initiated as early as in 2007 and results of this work co-funded through the different parts of Gassnova ca be found in the linked documentation below.


CLIMIT fundes studies
CLIMIT cofunded the first set of studies from 2008. These studies started up as literature surveys (NILU phase 1) to map available knowledge on the subject and developed further to test properties of amines with respect to formation of nitrosamines and nitramines under capture and atmospheric conditions as well as toxicity and degradation of nitrosamines and nitramines in the environment. The two reports which summarize this comprehensive work best are:
Amine emissions to air during carbon capture. Phase I: CO2 and amines screening study for effects to the environment.

Atmospheric Degradation of Amines (ADA): Summary report from atmospheric chemistry studies of amines, nitrosamines, nitramines and amides.
TCM fundes studies
Technology Centre Mongstad (TCM) were supposed to start up its test activities around 2010, a.o. amine-based CO2 capture. A discharge permit was required for both amines, nitrosamines and nitramines. Thus, the urgent work was to acquire enough information and background to get such a permit from the authorities.

Several studies were conducted to improve the understanding of the atmospheric chemistry of amines as well as the environmental faith and pathways of Nitramines and Nitrosamines. Reports from these studies are found here at TCM's homepage.
Full-scale Mongstad (CCM) fundes studies
The full-scale Mongstad project (CCM) started up in 2009. Technologies were supposed to be qualified for CO2 capture at the CCGT plant at Mongstad and amine technology was the most mature solution.

A comprehensive work was initiated to establish a technology qualification program with the aim of documenting amine capture being a safe solution for CO2 capture. The project was terminated in 2013 but the most important results of this project – a set of more than 60 reports concerning amines, nitrosamine and nitramines – are listed on ccsnorway.com.

Publications: Based on all work carried out within this field and funded by all three branches of Gassnova several papers have been published. Here shown with two summary papers:

Gjernes, E., L.I. Helgesen, Y. Maree: «Health and Environmental impact of amine based post combustion CO2 capture", Energy Procedia, Volume 37, 2013, page 735-742

Helgesen, L.I. and E. Gjernes: «A way of qualifying Amine Based Capture Technologies with respect to Health and Environmental Properties", Energy Procedia, Volume 86, January 2016, page 239-251