Top US Energy Official visited TCM
Steven Winberg from US Department of Energy (DOE),  and his Norwegian colleague State Sec. Odd Emil Ingebrigtsen visited Technology Centre Mongstad (TCM) on Friday 14.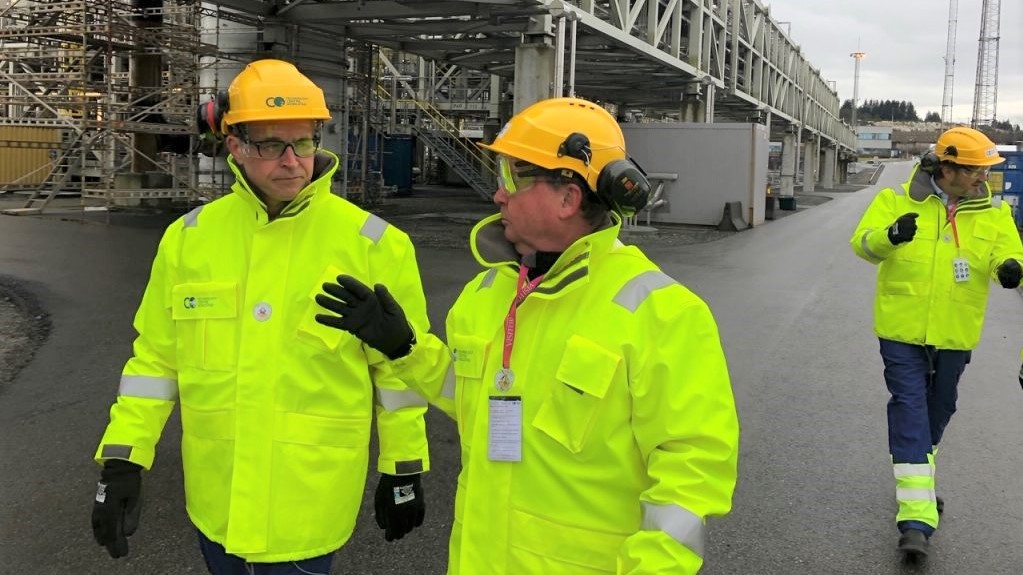 – The International Energy Agency has stated carbon capture is an essential piece of any effort to reduce carbon emission significantly and the energy transition. USA and Norway have a long and storied partnership that will only continue to grow, said Winberg who visited TCM to learn about the new unit for testing emerging carbon capture technologies.

The US Department of Energy (US DOE) has long partnered with US companies to test their technologies at TCM in Norway. Since 2018, DOE has funded six US companies for testing at TCM. ION Clean Energy and Fluor Corporation have already successfully completed their testing. In addition, Membrane Technology & Research (MTR) and TDA Research have signed agreements to conduct testing at the new site for emerging technologies at TCM in 2020.

TCM is currently the world's largest and most advanced plant for testing of carbon capture technologies. The technology centre has invested more than USD 3 million in a new test site that will allow testing of new emerging carbon capture technologies such as membranes or absorbents (solid materials binding with CO2). The expansion will be completed in 2020.

The test centre at Mongstad currently consist of two industrial scale facilities with liquid based technologies. The two main technology suppliers for the planned full-scale carbon capture projects in Norway, Norcem Brevik and Fortum Oslo Varme, have tested and developed their technologies at TCM.

-TCM has a unique scale and flexibility in terms of ability to simulate real-world conditions for post-combustion capture and to test a multitude of different mature and emerging technologies in a cost-effective manner, so that they are ready for international deployment," said State Secretary of the Norwegian Ministry of Petroleum and Energy, Odd Emil Ingebrigtsen, who accompanied his US colleague during the TCM visit.

In 2004, the governments of Norway and the United States signed a bilateral cooperation agreement in the energy sector, which included carbon capture. The US Department of Energy has been working very closely with TCM since the plant started in 2012.