TCM tests technology for climate fund
Technology Center Mongstad (TCM) has signed a contract with OGCI Climate Investments – the $1B+ investment fund of the Oil and Gas Climate Initiative (OGCI) – to test carbon capture technology at TCM's facilities in Norway in March 2020
---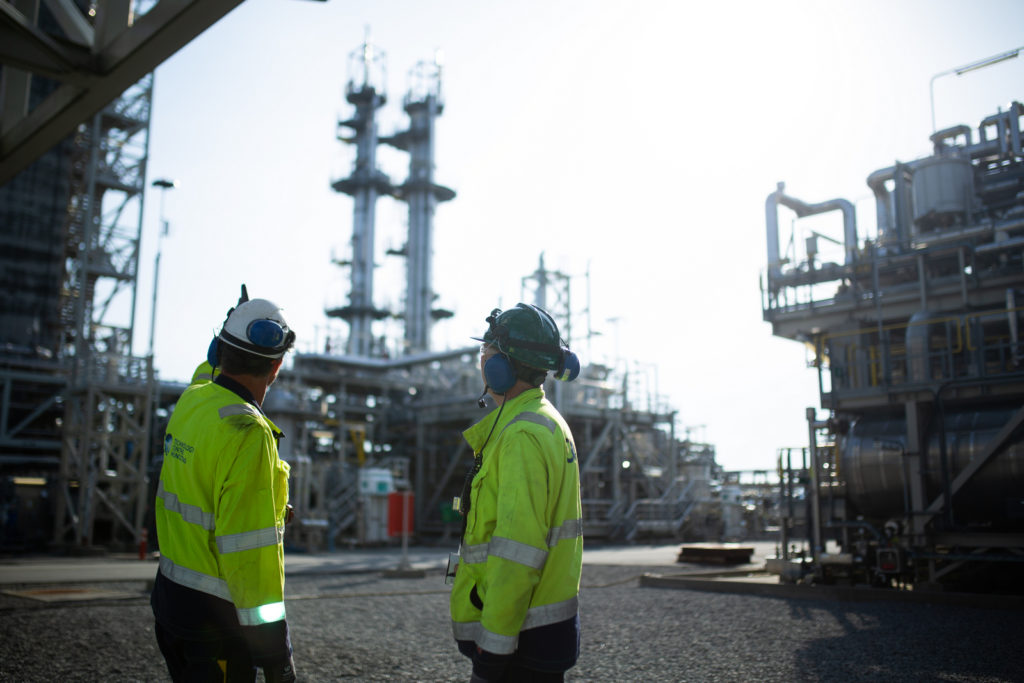 Advisory services to OGCI
TCM has provided advisory services to OGCI Climate Investments on the assessment of carbon dioxide (CO2) capture technologies since 2019.

TCM is the world's largest center for verification of CO2 capture technologies, a critical component for the removal of CO2 from large industrial emission sources. TCM's real life experience is valuable for developers of large CO2 capture and storage (CCS) projects.

On 28th February, OGCI Climate Investments announced the formation of a consortium of OGCI members – BP, Eni, Equinor, Shell and Total, with BP as operator – to develop the Net Zero Teesside project to deliver the UK's first zero carbon cluster. From the mid-2020s, the project plans to capture up to 6 million tonnes of carbon dioxide emissions each year, equivalent to the annual energy use of up to 2 million homes in the UK.

The CO2 capture test being conducted by TCM this month will be an important step to enabling the project to achieve these goals.

- We are honored to work together with OGCI Climate Investments, on CO2 advisory services and now also technology testing. The Net Zero Teesside project is one of Europe's leading CCS-ventures and our long-standing expertise on carbon capture is well suited for this project, says managing director Ernst Petter Axelsen of TCM.

- CCUS technology is critical to meeting the goals of the Paris Agreement. In order to continue making CCUS projects economic, we need facilities like TCM to test new technologies, says Pratima Rangarajan, CEO of OGCI Climate Investments.

- We're looking forward to extending our collaboration with TCM to further develop our practical knowledge of dispatchable capture plant operation through this test programme, adds Colin McGill, Project Director of Net Zero Teesside.


About TCM
Technology Centre Mongstad (TCM) is the world's largest and most flexible test facility for development of CO2 capture technologies and a leading competence centre for carbon capture. The company is located at one of Norway's most complex industrial facilities, Mongstad on the west coast of Norway. TCM is owned by the Norwegian State, through Gassnova (77.5%), together with the industrial partners and OGCI members; Equinor (7.5 %), Shell (7.5%) and Total (7.5%). Read more about TCM


About OGCI Climate Investments
OGCI Climate Investments is a $1B+ fund that invests in solutions to decarbonize sectors like oil and gas, industrials and commercial transport. We look for outcomes that reduce methane and carbon dioxide emissions, and that can recycle or store carbon dioxide. Achieving significant impact requires global implementation and commercial frameworks – at OGCI Climate Investments, we collaborate with innovators, investors and governments to fund and implement impactful solutions.