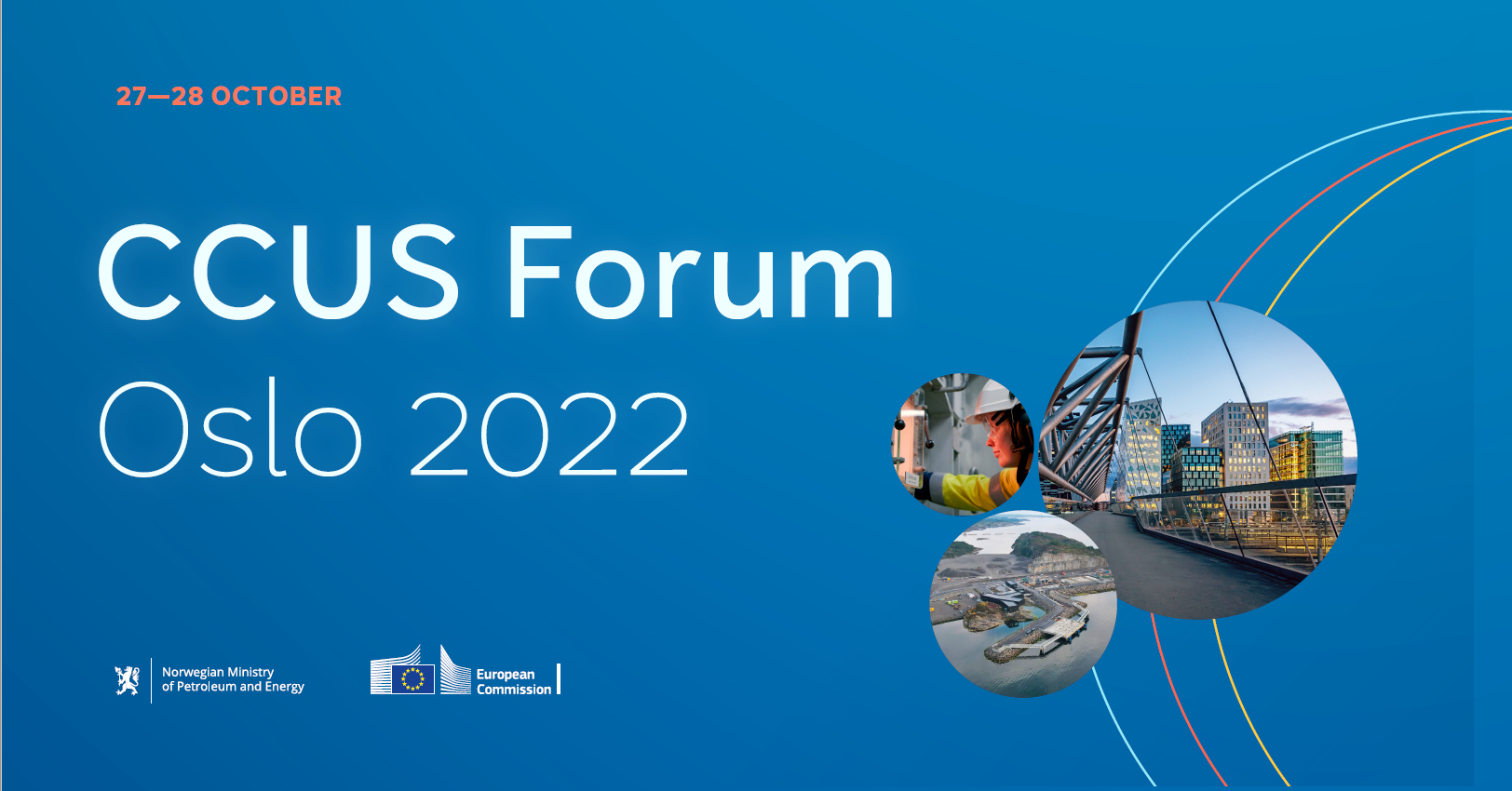 Aasland opened CCUS Forum 2022
This year's CCUS Forum is being held in Oslo.
---
Norway is hosting the EU's annual CCUS conference, which is taking place in Oslo on 27-28 October. This year, the Ministry of Petroleum and Energy is co-hosting the conference with the European Commission.
The CCUS Forum brings together business people, politicians, academics and civil society to discuss issues related to CCUS (carbon capture, utilisation and storage) out to 2050. Many leading figures in the field will be at the conference, including the EU Commissioner for Energy, Kadri Simson.
Important forum
The Minister of Petroleum and Energy Terje Aasland opened this year's CCUS Forum from the stage at the Vika cinema in Oslo.
- This forum is important for many reasons. First and foremost, because it deals with one of the key tools we have to fight climate change. The solutions for our future, need to be prepared today. Secondly, our forum is a place to share experiences and knowledge. As most of you know, Norway has a long history with CCS and reservoir management. Since Sleipner started capturing and storing CO2 in 1996 lessons have been learned. We know it works. We know it's safe. And not least, we know political decisions and the close cooperation between policy and industry provides results, Aasland said at the opening of the CCUS Forum.
Spotlight on Longship
Aasland also highlighted the Norwegian investment in the Longship CCS project.
- For many years, various Norwegian governments have supported technology development, testing and pilot projects. The Longship project is built on the shoulders of these efforts. It is one of the biggest climate projects undertaken by Norwegian industry, and unique in terms of the technical and commercial model. The construction has started at both capture sites and at the receiving terminal on the west coast. The capture facilities will be operational by 2024 and 2026, respectively. This is no longer a desktop exercise: this is happening!
The Minister also pointed to a number of issues that need to be addressed, including the development of more space to store CO2, developing markets for transporting CO2 across national borders, and financial support to scale up the market for carbon capture in Europe.
Continuing the work from 2021
Last year's conference worked on a strategic vision for CCS and CCU, CO2 infrastructure and industrial partnerships. This year's conference will continue this work and discuss other important issues for the sector, set priorities for next year, and assist the European Commission in its policy work on CCS and CCU.
The conference was first held in 2021, but only online. This year's conference will be a hybrid version, with both online transmission and a physical event.
The live broadcast of this year's conference can be viewed on the Norwegian Government website.