Driva 2020 Climate Talks: Increasing CCS support
In her streamed talk at Driva 2020, Gassnova CEO Trude Sundset focused on why carbon capture and storage (CCS) is an important technology and opportunity in Europe.
---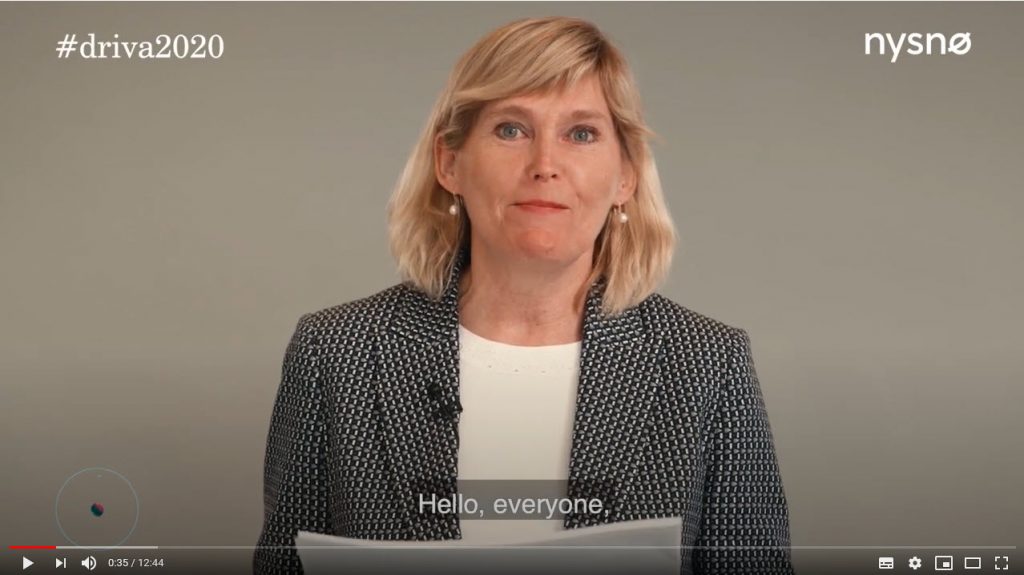 Click on this link to see Trude Sundset talk at Drive 2020
About Driva and Nysnø
Nysnø's conference Driva is this year organized digitally, and the speakers are live streamed on Facebook every Tuesday and Thursday in May.

On Thursday, May 7, at 12:30, Trude Sundset, CEO of the state enterprise Gassnova, talked about how the sentiment towards CCS both at in Norway and abroad has become increasingly positive during the last year, how the full-scale CCS project in Norway is progressing, and how this can pave the way for companies across Europe wanting to capture and store their CO2 emissions.