Annual report 2018
The IPPC's 1.5-degree report underlined the need for swift and comprehensive measures to an extent the world has never seen before.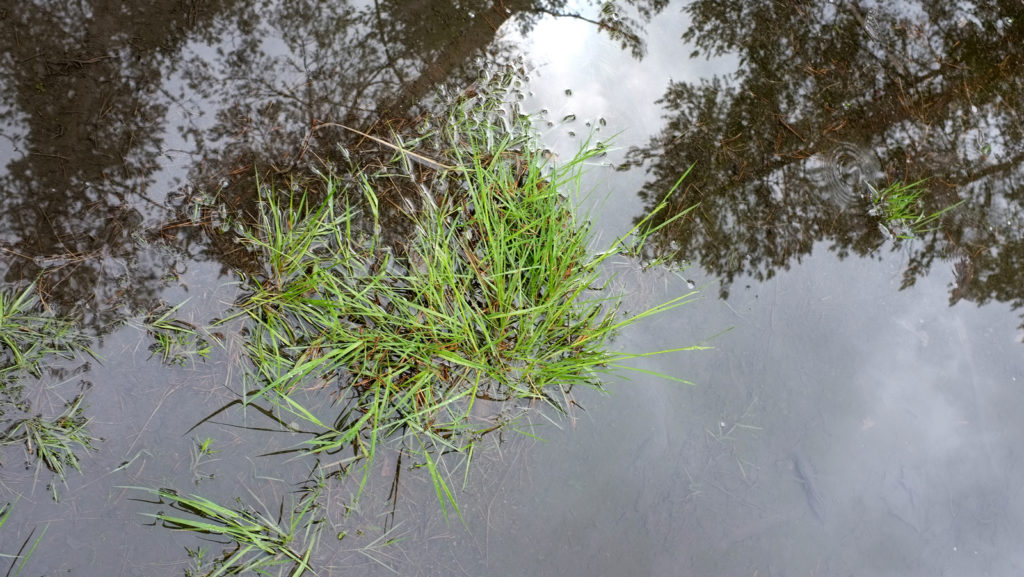 This was further emphasized during the UN climate conference COP24 in Poland in December. The results of the conference may not have been as powerful as many could have wished, but the need for solutions has been lifted much higher on the political agenda. CO2 capture and storage now appear more clearly as a necessary climate measure that can effectively remove large volumes of CO2.
CLIMIT
In the year behind us, the CLIMIT-Demo research program has strengthened its position as an effective climate measure and targeted research program. In line with Norway's CCS strategy and CLIMIT program plan, CLIMIT-Demo has a clearer focus on end users of CCS technology and several applications are now coming from this target group.

We also see that projects are increasing in technology maturity and scope as a result of the targeted development in a coordinated CLIMIT R&D and Demo program. We are particularly pleased that Menon Economics, in its assessment of 41 different support schemes, has highlighted CLIMIT-Demo as one of 13 good climate measures that should be continued. CLIMIT-Demo contributes to the further development of CCS technology which is now ready for use. In addition, the program has a breadth in the portfolio with several innovative projects with the potential for future cost-effective CCS solutions.
Technology Centre Mongstad
TCM has strengthened its position as a global competence center for CO2 capture. Several open scientific test campaigns have been run during 2018. The campaigns have been carried out in collaboration with universities, research institutions and industry players. It is focused on cost reductions, automation and emission control.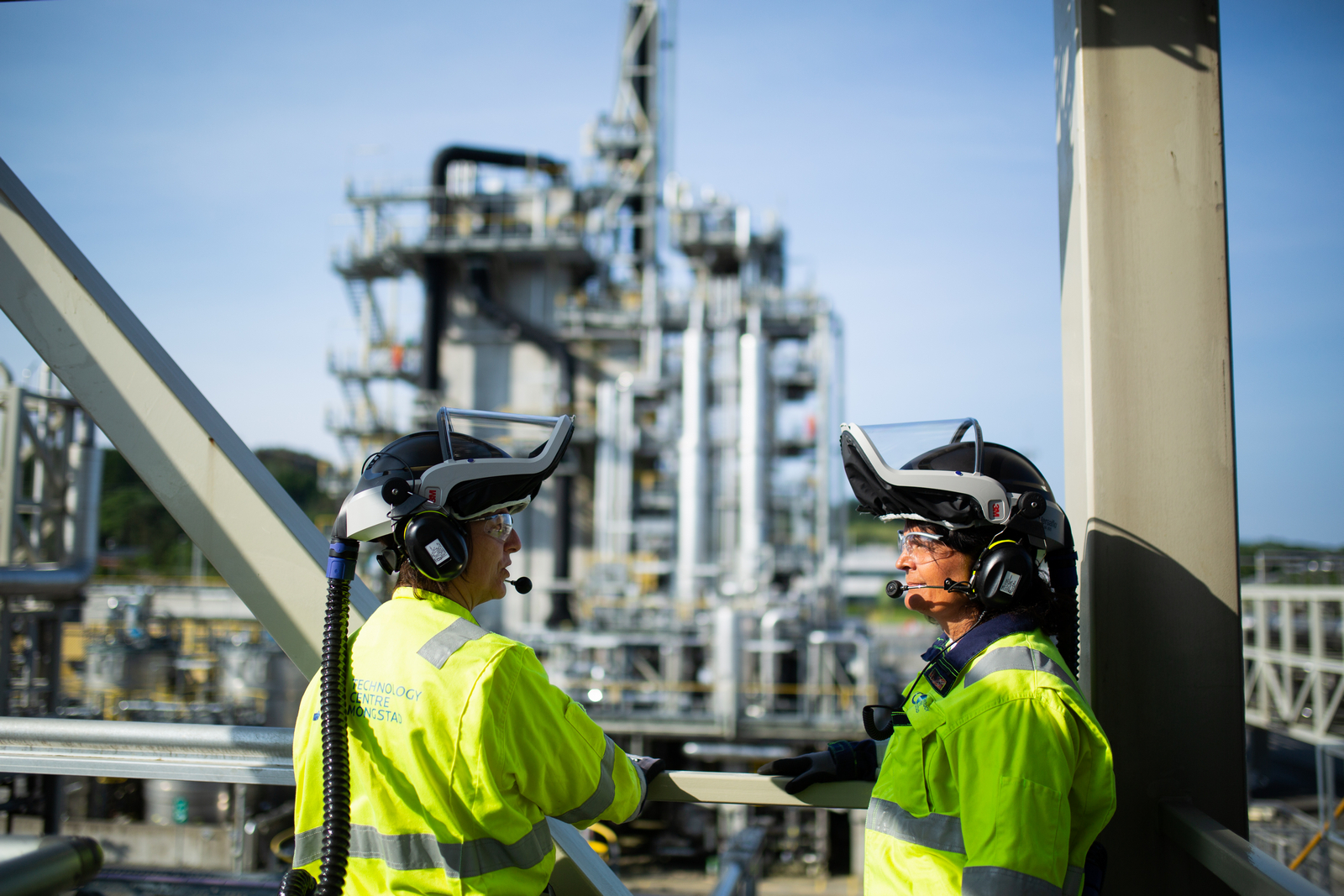 It is a significant recognition by TCM that the United States Department of Energy (DoE) has allocated $ 33.7 million to conduct tests that US technology vendors have planned on TCM. The large US company FLUOR is currently preparing a comprehensive test that will extend well into 2019. Gassnova has also further developed its cooperation with China with mutual visits and closer professional cooperation. CO2 capture technologies have developed well.

There is a need to further develop TCM to become a leading international arena for testing new and promising technologies. TCM has signed an exciting agreement with DNV GL covering consulting and verification services at TCM, and in some of the projects that TCM is carrying out around the world. Gassnova has started work on assessing the possibilities for continued operation of TCM when the current agreement expires in 2020.
Full-scale
In the first half of 2018, Gassnova worked closely with the Ministry of Petroleum and Energy to ensure a sound overall proposal to the Parliament on the work on full-scale CCS, in connection with the revision of the revised state budget. Gassnova is very pleased that two capture projects were included in the pre-planning phase. The cement industry accounts for about 5 per cent of global CO2 emissions and Norcem's further studies of CO2 capture from the Brevik plant will make an important contribution to technology development and dissemination of knowledge in the cement industry.

The energy recovery plant at Fortum Oslo Varme (FOV) in Klemetsrud represents a type of source of emissions that will probably be widespread as a ban on the establishment of new landfill for garbage is being implemented. Both of these players represent industries where CO2 capture and storage could become very important climate measures. Work on Front-End-Engineering (FEED) at FOV and Norcem began in September 2018, while in December Gassnova received the concept study for pipeline and onshore equipment from Equinor. The planning of the full-scale CCS chain is progressing well, and the FEEED phase is scheduled to be completed in the autumn of 2019.

Work on benefits realization, knowledge sharing and communication has been central in 2018. An important part of this work is to document that the Norwegian full-scale project can contribute to that several new CO2 capture and storage projects are being realized in Europe. In 2018, Gassnova also developed a model for calculating the carbon footprint for the full-scale project. In 2019, close cooperation with industry players will be continued to ensure quality and progress in the studies that will provide a good basis for decision-making for the government, the Parliament and the individual industry players.
Increased interest from the media
Gassnova has registered a significant increase in media interest for the Norwegian full-scale project, especially among leading foreign media. In the fall of 2018, Gassnova, in collaboration with the industry players in the project and the Ministry of Petroleum and Energy, organized a "CCS Safari" with good participation and extensive media coverage in influential international and Norwegian media. In the last months of 2018, there has been particularly strong demand from Swedish media in connection with a Swedish refinery company showing considerable interest in storing CO2 in Norway.

Gassnova has also started to give Norwegian editors a more thorough fact-based orientation on what CO2 capture and storage is and how we plan to implement the Norwegian project. Under the auspices of Norwegian Business School (BI) and CLIMIT, we have arranged a communication seminar for the companies that receive support through CLIMIT-Demo. This is to strengthen their ability to communicate about climate and their own technology internally and in their own market.
Knowledge sharing
In the second half of the year, Gassnova has started a strategy process for where and how Gassnova can best add value within the CCS field, given various scenarios going forward.

The year behind us has given us a clearer picture of what challenges Gassnova faces. In parts of Europe, there is still a clear resistance to CO2 capture and storage. Together with industry players, Gassnova must contribute to sharing knowledge about the work we do and the good experiences we have with CCS in Norway.

We want to contribute to the best possible decision-making basis for the state together with the industry players and to work to motivate more players to invest in CO2 capture and storage in Norway. Climate change has become more relevant and we are registering an increased interest in CO2 capture and storage as a necessary measure to achieve the goals that the international community has committed to.